AirCast is the preferred method of simulcasting on THETA.tv.
AirCast offers multiple stream options and natively supports THETA.tv for free.
Step 1: Login or Register on AirCast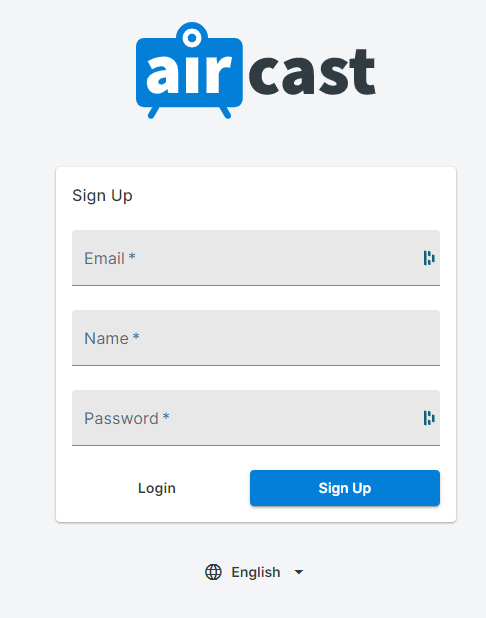 Step 2: Verify your email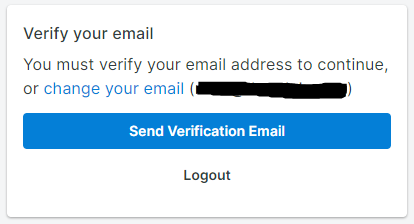 Step 3: Click Stream with THETA.tv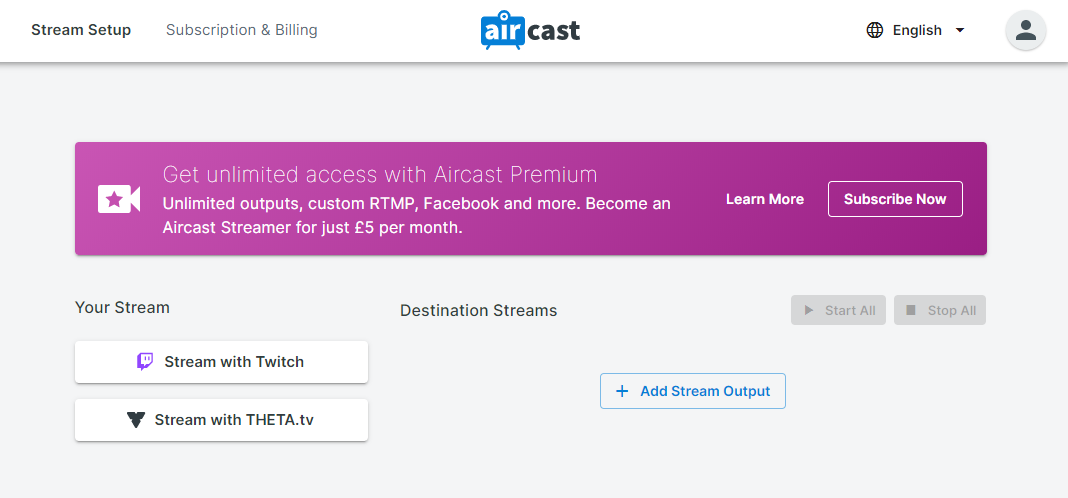 Step 4: Grant This App Access
Click Authorize on the popup window to allow AirCast to access THETA.tv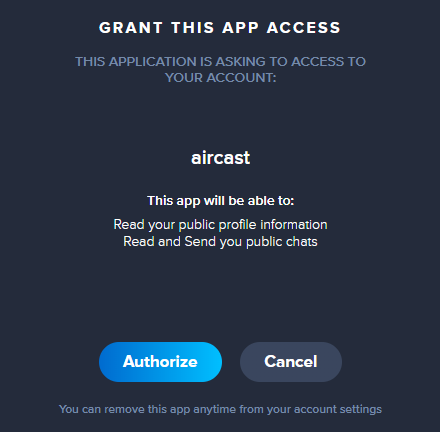 Step 4: Add your Destination Streams
Click + Add Stream Output to add destinations to AirCast

Step 5: Copy your Stream Keys for your Destination Streams
Go to your Destination Streams and locate your stream keys for those platforms.

Step 6: Add your Stream Keys to AirCast
Step 7: Start Streaming on THETA.tv by clicking Start Streaming in OBS
Here is a guide to getting started streaming on THETA.tv if you haven't already set it up: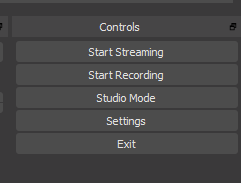 Step 8: Click Start All on AirCast to start simulcasting

Your streams should now be live on all your added destinations!